Finally coming down from my post-convention high and able to write again. ConCarolinas 2012 was great fun, especially getting a chance to hang out with some fellow Charlotte Geeks and writers from local writing groups. Of course, the dangerous thing about ConCarolinas is that it will turn you into a science fiction convention addict. Now I can barely contain myself, waiting for ConTemporal later this month.
J.L. Hilton from the Contact Infinite Futures blog called it a "rush of excitement and OMIGOD THIS IS THE MOST AMAZING THING EVER feeling," being at a con around so many cool actors, writers, and other fandom folks, which expresses my sentiments exactly. She also brings up the question, "What is it about sci-fi bad boys?" Interestingly, there was a writers' track panel on that very topic!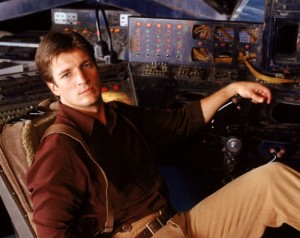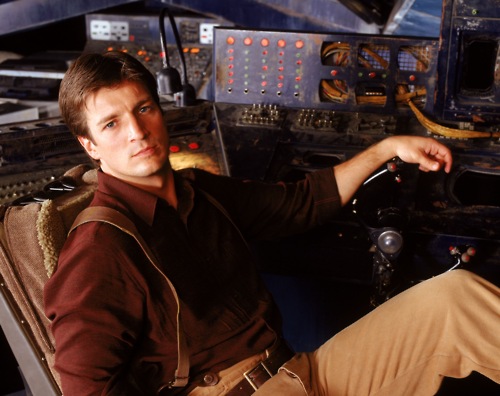 Readers male and female love "bad boy" characters. They're edgy, tough, and tough-talking. They can hold their own, and are calm, cool, and collected in almost any situation. They're also unpredictable, which makes them fun. They are often the catalyst or driver of conflict. They're usually not just along for the ride — they make things happen.

In the same panel, we discussed how, culturally, there aren't many "bad girl" types on the flip side of the coin. I forget who said it, but basically, in our culture, the bad boys tend to turn toward violence, and the bad girls tend to turn toward sex.
However, in the week since the con, I did think of one female character who is the epitome of a "bad boy," except that she's female: Vin in Brandon Sanderson's Mistborn. She's dangerous, tough, calm, unpredictable, a woman of action. In sum, she is a badass.
There were a lot of great panels on the writers' track with plenty of authors from different scifi and fantasy subgenres to keep things interesting. ConCarolinas did a great job with the programming! And Beautiful Brains rated ConCarolinas as one of the most family-friendly cons, since it has a dedicated kids' track to it as well.
And then of course there was some awesome filking (look it up — it's great fun) from Jonah Knight, the Blibbering Humdingers, and Mikey Mason. My favorite song from the Impotent Nerd Rage album is "She Don't Like Firefly." Check it out:
WSOC got some good photos of people cosplaying, even some pros like the Ghostbusters. There was a lot of gaming going on, including some life-sized chess. And of course, all kinds of cool stuff in the dealers' room: t-shirts with hilarious SFF-related sayings, sculpted hats, steampunk weaponry, chain-mail bikinis (yes), Firefly replicas, and books, both from the authors themselves and booksellers.
The booksellers were two very nice ladies from Orielis Books, whom I absolutely couldn't say no to! Ended up buying three books that I probably won't be able to start for another six months at least, knowing my current list.
There were a few non-SF panels we went to, including one on Sherlock Holmes. And I'm so glad we went, because it made us start watching the BBC series of Sherlock Holmes, which is awesome. Seriously. I cannot recommend it enough. What they did with updating Sherlock Holmes to the modern era was positively brilliant. They even created Watson's blog online! How cool is that?
Some of the guests at ConCarolinas:
Jack McDevitt writer guest of honor (tons of sci-fi books — check them out if you're unfamiliar!)
Jeffrey Combs as media/film guest of honor (Star Trek, The 4400, CSI)
Jennell Jaquays as gaming guest of honor (designer for D&D, Age of Empires III, Halo Wars)
Michael Longcor as music performance guest of honor (Walking the Wilderness, Owlflight)
Robert James Luedke as art guest of honor (Eye Witness comics)
A host of other special guests including sci-fi author David Drake and Cleve Hall (SyFy's "Monster Man") and too many more to name.
And if you're following me on Twitter or Google+, you may have seen me raving about Jack McDevitt complimenting our steampunk costumes (a very blurry pic is on my G+… better photos to come at ConTemporal). I also mentioned how some of the writing panels made me rethink the climax of The Ageless — but more to come on that in the next post, which will be a six-month recap of my 2012 writing goals.
Did you go to ConCarolinas? What was your favorite part?