ConCarolinas 2014 was a blast. I'll recap some of the fun non-writerly stuff first, from live music to shadow casting, and then delve into what I learned from the wide variety of awesome topics explored by fantastic science fiction and fantasy authors.
Note: Though George R.R. Martin was the guest of honor, I didn't see him the entire weekend. So if you're seeking a G.R.R.M. squee post, this isn't the blog you're looking for…
I'll have to save my notes from the science fiction and fantasy writing panels for another post, as this one's long enough as is. (And I definitely came down with a case of the con crud this week…)
Fun Stuff
I decided not to cosplay this year. One reason being, it's more fun to cosplay with friends than solo. (And easier — if you have a costume that makes using the bathroom difficult for one thing.) But I definitely saw lots of awesome cosplayers, which you can check out in my ConCarolinas 2014 album.

Last year, I enjoyed the shadow cast of Dr. Horrible's Sing-Along Blog by Pineapple Shaped Lamps with my brother, +Evan Loudin. This year, I had people to either side of me who'd never seen Dr. Horrible in the first place, so I prompted them on when to use their props, which was fun. I sang along anyway, even though I wasn't in the main section that seemed to know ALL the words.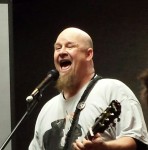 As always, it was fun to see Mikey Mason play old favorites like "She Don't Like Firefly" as well as test out newer songs. My current favorite is Mad on his Dangerous Gifts album ("I'm not evil, I'm just mad").
And the Dealer's Room… the vendors really outdid themselves this year. I bought all kinds of Christmas presents (which I can't mention here, of course!) as well as some souvenirs for +David Dorian Granruth since he didn't get a chance to go with me this year. More than I've bought at any con before…
And of course, great times with writing friends like +Kierce Sevren and +Jim Ryan. If I listed you all, this post would be a lot longer, so I'll stop with my more active G+ pals. (Links to my 2014 ConCarolinas post and pre-con post on G+)
This was the first year ConCarolinas was sold out, so if you're interested in going, you should get your tickets early. It'll be held in a different hotel in Concord, NC.
Bullies and Trolls
In addition to the fun stuff mentioned above and the writing panels mentioned below (which were also fun, don't get me wrong), I paused mid-Saturday to attend a panel on bullies and trolls.
The panelists were: Tom Hutchens, Jennifer Liang, Joe Naff, Mikki Stith.
At first, the panelists mostly touched on what it's like being bullied while growing up. Then we got into the topic of adult bullying/trolling. You can read about bullying anywhere, so I'll hit the highlights:
Science fiction & fantasy fandom has the capacity to embrace everyone. We do have our own problems, but we're also leading the way toward being open and accepting of everybody's quirks.
Cosplayers cosplay for themselves, but–duh!–also because they want attention. Whining about hot girls just wanting attention is a retarded argument: all cosplayers want attention.
It's funny how people will bitch just as much about people whose physical attributes are "inappropriate" for the costume (too fat, too short, too blond, too whatever) as they will about someone being too sexy as the Man of Steel or Black Widow.
Regardless of whether the man or woman had the physique to support that Man of Steel costume or Harley Quinn costume, slut-shaming is not OK. Guess what? Maybe getting fit was part of the fun of preparing to wear this costume. Bottom line: don't make fun of cosplayers. Let everyone have their joy.
When the joke has gone too far, step in. Its better to be in an awkward situation than let a bad situation continue. Adults think they've outgrown bullying, so they don't recognize it. They'll make excuse that the victim always put themselves in a position to be victimized.
Usually being funny will diffuse the situation. Take the power away from the bully.
Shut down the trolls. Don't give them attention. Delete them. Block them. Don't give them a voice. Discussion is one thing. Trolling is another. If you run a website or community, people will challenge you and tell you they can do it better than you. Tell them go do it.
The Rise of the Strong Female Character (Princess)
This wasn't exactly a writing panel, but one half of the panelists were writers, so it was great to listen to.
Panelists: Edward McKeown and Tig Pollum.
Not only have we gotten away from the damsel in distress stereotype, we've also gotten away from the warrior woman stereotype. Women are becoming drivers in SFF, which accounts for the more diversified portrayals of women who are the heroes of their own stories.
While they were talking about Xena Warrior Princess, I realized that even the modern Black Widow from the movies is modeled on her. They're both trying to overcome their dark pasts.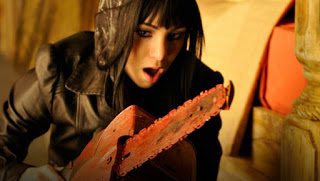 There's a big difference between a female character who had a romance versus a female character who's only there to be the romantic interest. The movie Brave is a good example of how she enters the competition to control her own hand in marriage.
We're getting past the dudes with boobs syndrome, and writers are beginning to depict fight scenes with women more realistically. Women do have to fight differently, and good writing reflects this.
A woman doesn't have to be as physically strong as a man to be a "strong" female character. And guess what? It's possible to be girly AND be a strong female character.
Some examples of strong female characters in science fiction and fantasy:
Vikings shows strong martial women
CJ Cherryh – paladin
Ann Bonny – pirate
Joan of Arc
Shogun – everything that moves in that movie is because she moves it
Attack on Titan anime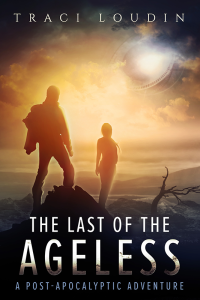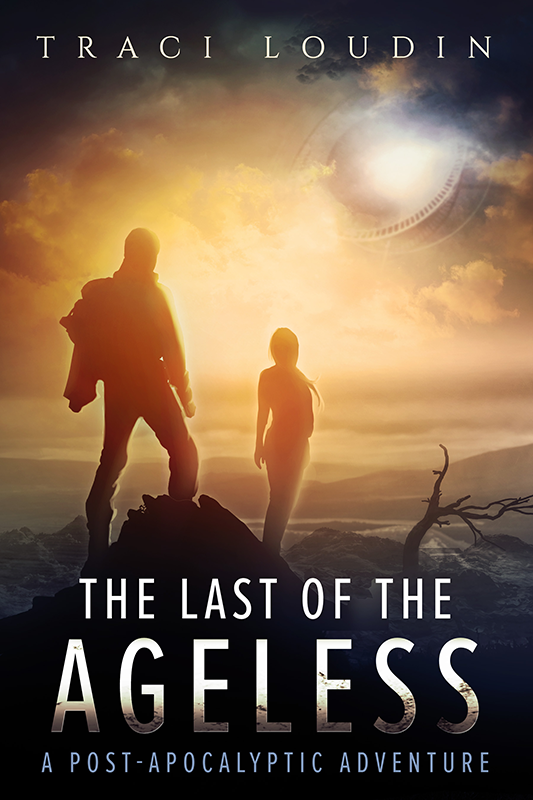 Looking for something with a female antihero and a female villain? Look no farther! The Last of the Ageless has all this and more.
[button url="https://read.amazon.com/kp/embed?asin=B012JAFGSO&tag=worldbinding-previewer-20″]Read 3 Chapters[/button]
Writing Tips from the Panels
Writing panel notes and tips from the pros coming soon in the next post!
Did you get to attend ConCarolinas this year? Leave a comment below or find me as +Traci Loudin on Google+, the perfect place for fans of science fiction and fantasy to hang out. And if you're going to ConCarolinas in the future, let me know so we can meet up!
Related articles