This is my friend Darin Kennedy's release week for The Mussorgsky Riddle, a paranormal mystery about a boy lost in the labyrinth of his own mind and the psychic who tries to save him. You can find it on Amazon and B&N.
In honor of his debut novel, which contains musical themes throughout, I thought I'd write a post about music. I cast about for music videos with a science fiction or fantasy element to them and set up a YouTube playlist. Since my favorite genre is metal, this playlist mainly consists of rock and metal (so… content warning), but I branched out a little.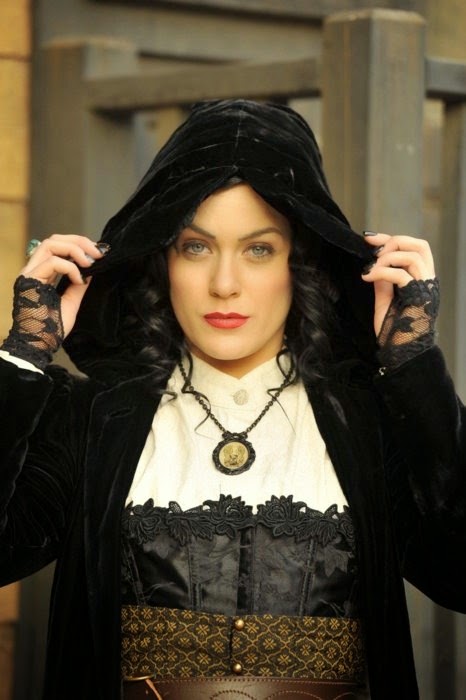 Heads up! I'll be at his Facebook event tomorrow evening to talk about his book and this blog post. Come and say hi!
Scifi & Fantasy Music Videos
Ballad of Mona Lisa by Panic! At The Disco is the featured steampunk selection here. If you've never heard Panic! before, this is a fun, peppy song that's visually appealing. As you know, I love steampunk, so this video definitely caught my eye.
Bring 'Em Down by Lostprophets just seems grungy until you get to about 2:12, and then there's some future tech going on. You'll see what it does at the end.

The Phutureprimitive song is my current personal favorite on this list. It's an awesome blend of technomagic that really fits the music.
Orgy's Fiction is futuristic, almost Matrix-like. I love the visual effects on this one, especially the circles whirling around the band members as they play.
Here to represent classic scifi, Powerman 5000's Bombshell is set on a different planet with giant robots. It seems to be visually inspired by War of the World, The Matrix, and Minority Report.
My Chemical Romance's Sing seemed like a bunch of dudes driving in fairly regular vehicles to me, until I got to about the 2-minute mark and saw the ray guns. From there, it's very Star Wars-esque shoot-out with terrible aim and nobody bothering to take proper cover.
Radioactive is the post-apocalyptic pick on the list. Everyone's just grungy, but it perfectly conveys the mood and lets you imagine what happened here. And since post-apoc is near and dear to me, I'll post the video for you below:
When I first saw Love Again (Pentatonix) on a friend's Google+ page, I raved about how awesome it would be to live in virtual reality where you could look as cool as this without spending hours in the makeup chair.
Wishmaster by Van Canto is definitely my fairy tale pick. It gets the mood down as well as the visuals. Like Pentatonix, these guys are acapella.
I'm pretty sure this version of Awolnation's Sail video is more famous than the official version, and it's about ten times cooler. Very steampunk.
Hammerfall's Renegade is another video where nothing particularly scifi or fantastical happens until about the 2-minute mark. It's a monsters-of-the-deep kind of tale.
The Animal by Disturbed is as advertised, a shapeshifter story, and it focuses on occult magic.
Godsmack's Voodoo features zombies, a gorgon, and either an animal spirit or shapeshifting… Take your pick:

Black and White by Static-X is another one that starts out like a regular music video, but the more time passes, the more various members of the band reveal their true nature…
Fear Factory's Resurrection features old school scrolling code, along with miniature robots, apocalyptic messages, and cybernetics, among other elements.
Dream Evil's The Book of Heavy Metal is what I can only describe as… "metal magic."
Veil of Maya is perfect… the story is written in the sand. With books as props and a mystical forest, what could be cooler?
And I added a little bonus video to the end there, just to bring a little sunshine and happiness to your day. Batmetal!
Special thanks to +Case Loudin and +David Dorian Granruth for helping me assemble this playlist!
Have another music video with science fiction or fantasy elements I should add to my playlist? Leave a comment below or find me as +Traci Loudin on Google+, the perfect place for fans of science fiction and fantasy to hang out.
Sign up here to find out when I publish new short stories and novels.