The Indie 50 nomination period is open until November 22nd and The Last of the Ageless is eligible. Please nominate your favorites!
And now… Forward in time! Join me for a weekend of time-traveling debauchery at the Annual Carolina Renaissance Festival and Artisan Marketplace! (What a mouthful! Who knew that was its full name?)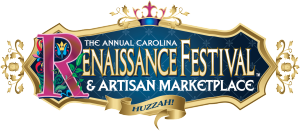 There will be jousting!
Huzzah!
There will be turkey legs!
And there will be signed copies of the The Last of the Ageless!
Huzzah!

What I love most about this Ren Fest is that it's not just a bunch of vendor tents. Instead, it's a village of permanent structures. It adds to the verisimilitude of the entire location. From the moment you pass through the front gates, you'll feel like you're going back in time into an age of kings, queens, and knights. Except this is an alternate age, with fairies and land-bound pirates and steampunks roaming the pathways. And, naturally, I'll be one of those steampunks.
Tickets are $23 for adults, $11 for kids. We're there November 14 & 15, 11 am – 4 pm each day!
[button url="http://www.carolina.renfestinfo.com/" target="_blank"]Get Tickets[/button]
Park Road Books will be selling my book, and I'll be there to sign it and personalize it with any message you choose. After all, paperbacks make great Christmas gifts!
Come celebrate the Renaissance, a time of renewed interest in the arts and sciences, the perfect blend for science fiction fans!
---
Too far to drive?
If you want a signed and personalized copy of your own, but you don't live anywhere near here, fear not!
Park Road Books told me they'll gladly ship a signed copy of my book anywhere in the world. 
Here's how to get your own signed copy of The Last of the Ageless or give it as a gift. Contact them by November 20th if you want the book shipped overseas in time for the holidays.