Now Available
Formats: ebook only
Publisher:
Worldbinding Books
Proofreader: DongWon Song, former editor for Orbit Books
Cover Design: Rebecca Frank
Buy Complete Set on Amazon
Buy the Short Story Collection
Review It on Goodreads
The Ageless Short Story Collection
Get the four short stories below in one ebook collection, and for 50% off compared to buying them individually!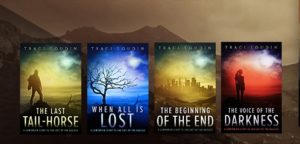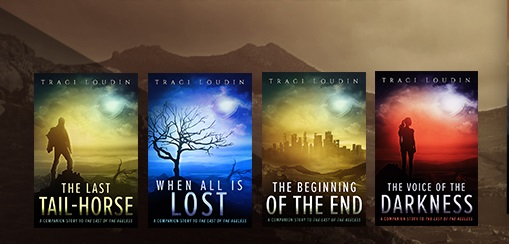 The Last Tail-Horse
When All Is Lost
The Beginning of the End
The Voice of the Darkness
These four short stories are set before the events of the novel, The Last of the Ageless
The Last Tail-Horse: When Dalan discovers the last of a mutant species of beautiful, golden horses, he's forced to make a difficult decision.
When All Is Lost: Korreth's fellow slaves succumb to despair under harsh masters. But Korreth knows he must keep hope alive and find the right time to escape.
The Beginning of the End: When one of Soledad's friends turns up dead, she's determined to find out what happened to him. But to unravel the horror of his murder, she must first survive the dangers of the wastelands as mutants chase her across the ruins of a fallen world.
The Voice of the Darkness: As a member of the bloodthirsty Hellsworth Tribe, the shapeshifter Nyr longs for the day when she'll challenge her clan master for the right to lead. But before then, she must prove herself worthy.
Then read the novel!
Where to Buy the Short Story Collection
You can get the short stories plus the novel in one complete set on Amazon (Complete set includes the novel)
Or you can get the collection of four short stories here:
Short Story Collection
Get the Short Stories FREE
Or, join the Vanguard and get them free! Plus you'll also get a fifth bonus story set AFTER The Last of the Ageless. Sign up and get all five short stories:
Join the Vanguard