|

Comments Off

on 2014 Recap and Reflections

Categories: Uncategorized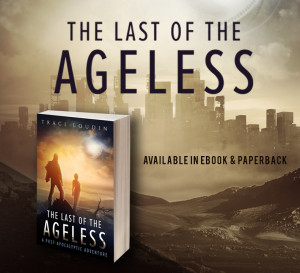 Before looking back, let's assess the present: I'm working on narrowing down my title ideas for The Ageless. Right now I'm leaning toward The End of the Ageless, but we'll see what my editors think.

The Ageless survived major developmental edits and is now going through another phase of closer edits. I'm lining up a copy editor and proofreader and have drafted my next recruits to be my final round of beta readers. I have a huge list of designers, which I'll start narrowing down in the next couple weeks.