Once more unto the breach! I will soon travel through time once more to Ye Olde Carolina Renaissance Festival outside of Charlotte, North Carolina. If you're anywhere near the area, it's well worth the trip. Not just for as many signed science fiction and fantasy books as you can carry, of course, but also for the turkey legs and other amazing food and [adult] beverages, hilarious performances, fun kids' rides, and just the fun vibe!
I recently started a Patreon and named it the Ardent Alliance.

I like to think of it as a community because it's not just one way. Recently I asked my supporters whether they thought my character's name would be better spelled as Kannen or Kanenn. As an Ardent, you can respond to surveys, comment on my posts, and even start your own posts in the community.
The Ardent Alliance is your backstage pass to what I'm working on, where you can directly impact my career as an author. And you get cool stuff, too!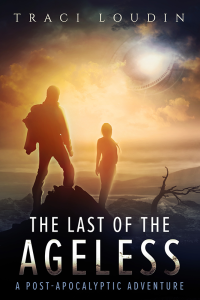 One year ago tomorrow, I published The Last of the Ageless (as an ebook). I underestimated how much time I would need to not only format the paperback, but also print and ship the proofs to myself (third time was the charm!), so the paperback came out later in August.
Now that I'm one year into my publishing journey, it seemed like a good time to reflect.