Today a special guest will be taking over my blog to talk about worldbuilding. Her name is Megan Manzano, and she's a contributing blogger for Virtual FantasyCon, which runs from November 1 – 8. I also guest posted on her blog on the topic of superheroes and mutants—check it out.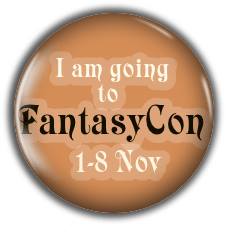 I'll be a participating author on Nov. 1, during the Scifi Sunday Facebook event. Follow the link to learn more—there will be prizes from authors like me, scavenger hunts, and even a costume contest. Get out your selfie sticks!
Before I let you get to Megan's fantastic writing, I also wanted to mention that I'll be hanging out at the Geek Gala tonight in Charlotte, NC. Costumes aren't required, but the theme this year is the Monster Mash. The Gala goes from 6 to midnight, so if you have your Halloween costume ready, come on out!
Now on to Megan's worldbuilding topic. Continue reading