2020 Writing Status: Yes, I am still writing, but will not publish anything anytime soon. Thank you for your interest, and I hope you enjoy reading The Last of the Ageless and its companion short stories.
2020 Editing Status: Now accepting editing clients.
Traci Loudin as editor
In college, I learned to constructively critique my fellow writing partners' stories and discovered this also helped me improve my own writing. In 2007, I graduated with a Bachelor of Arts from The University of Tampa with a dual major in both Writing and Spanish. Both majors consisted of a great deal of literature reading and critique. Under my Writing major, I also enjoyed editing coursework.
After college, I didn't write for a while. When I got back into it, I started using critters.org to swap stories and critiques with other writers. Once again, I found that critiquing others' works also helped me improve my own writing.
My editing and proofreading skills strengthened thanks to a variety of jobs, e.g., nearly four years as editor for Lowes.com, a Fortune 40 retailer. Most recently, I became a content strategist Ally.com, one of the best online banks in the United States. Throughout my career, I also edited and proofread marketing copy, ad copy, merchandising content, web content, and more.
---

"Others have mentioned that she is the best editor they've worked with, and I would definitely second that — Traci is nothing if not meticulous!"
— Stephanie Catlett, Lowes.com copywriter (recommendation excerpted from LinkedIn)
---
See more recommendations on my LinkedIn profile, along with 53 endorsements of my editing skills.
Nowadays, I am involved in several local writers' groups, one of which is a very healthy critique group. That's how I got my start as a professional freelance editor for fellow authors.
As an author myself, I understand the difficulties we face with publishing, and I want to help you succeed at bringing your books out into the world. As an indie author, I practice self-discipline and carefully structure my daily routines to maximize my productivity. This translates well into balancing my own writing with editing and helps me give you realistic timelines. I will deliver on time, every time.
See the editorial services I offer and let's work together.
Favorite books to recommend to fellow SFF readers
These are some of my favorites, in no particular order. I'll make it easy and link you over to your local Amazon once you click:
See more of my favorites on Goodreads, the social site for readers.
Traci Loudin's early years
My parents began reading to me from a very early age, and I've always loved science fiction and fantasy. As a young West Virginian, I always looked forward to library trips with my mother to both of our small town's libraries.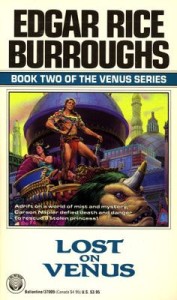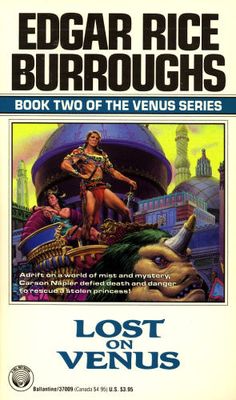 When I was in the third grade, I wanted to read my father's science fiction collection soooo badly — especially Edgar Rice Burroughs's Venus series with their interesting covers filled by strange beasts and bizarre landscapes. He eventually read H.G. Wells's War of the Worlds to me. I thought it was the best bedtime story ever.
Eventually able to read on my own, I proceeded to devour Edgar Rice Burroughs's Pellucidar series and other series. I became a voracious reader, and sooner or later, all that input begged for an output.
Get official bios here.
How long have you been writing?
My writing career began at age 10. We'd go on family camping trips, and while my cousins played softball, I wrote stories. I started with a cute little story about a boy and a girl who join the monsters who've been terrorizing their small village. You could say the science fiction and fantasy aspects of my stories have evolved a little since then.
Read the history of The Last of the Ageless.
What are your favorite speculative fiction genres?
Post-apocalyptic. Future Earth. Alternate world. I also enjoy "epic fantasy with boundaries," you might say. Stories that make you think and feel something.
More interview questions
Extra! Extra!
See my interview on BookGoodies.
AmyBeth Inverness asked me stuff like "How many Dune novels have you read?" and "Are genre lines solid or fluid?" Read the interview here.
Belinda Crawford asked me about my writing of Nyr, an antiheroine in The Last of the Ageless. Read the interview here.
Get official author bios for Traci Loudin
If you need a bio and my author photo for an article or something else you're working on, I have first-person, third-person, and translatable bios of different lengths available.